Yutong e-buses are ready for Bergen. Two batches of E12 electric buses left the port of Shanghai, China, and are on their way to reach the port of Zeebrugge in Belgium. The information has been released today by Keolis.
The buses will be delivered as part of a contract awarded by Skyss, the public transport authority of Bergen, Norway, to Keolis in June 2019 to operate and maintain 138 fossil-free buses (of which 102 fully electric vehicles).
The order for 88 Yutong E12 buses signed in late 2019 is still the largest battery-electric bus order in Norway. The Chinese manufacturer has just won the tender issued in Turin (Italy) for as many as 100 e-buses, setting a first in Italy.
source: Keolis
88 Yutong e-buses to operate in Bergen
The first batch of 29 e-buses left Shanghai on July 19th, and the second batch of 30 e-buses left Shanghai on July 28th. The 102 electric buses (of which 88 are 12 meters long and 14 are 15 meters long) were ordered to Yutong at the end 2019. A third batch is expected to be shipped on August 4th.
Also 14-meter Yutong e-buses for Bergen
This is an important milestone showing that Keolis is on track on the mobilization planning for an operating start on December 1st, the public transport company points out. On top of these electric buses, Keolis has ordered 10 trolleybuses to Solaris and 26 HVO buses to Volvo.
The model, named Yutong E12, is a 12-meter electric bus with 34 seats and 422 kWh battery capacity. The same model is in operation in Roskilde (Denmark) and was delivered in Santiago de Chile.
Bergen, charging infrastructure for Yutong e-buses
At the same time, infrastructure work is being undertaken at Bergen Mannsverk depot to install charging infrastructure.
Keolis highlights in its press note: «The management team has been recruited, and the 285 Full Time Equivalent drivers are being voluntarily transferred from the incumbent operator or recruited externally. The electric buses will therefore arrive in Bergen on time to start a dedicated training programme. Expected to carry 17 million passengers a year, the fossil-free buses will contribute to improving quality of life for the nearly 300,000 inhabitants of Norway's second largest city, where we already operate the tram network».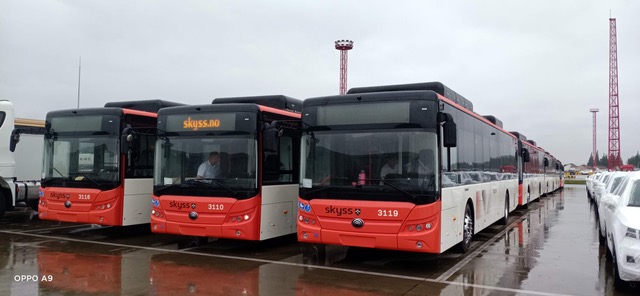 source: Keolis
July 29th, 2020
CEO of Keolis Norge Gry Olsen and CEO Yutong Norway Benedikt G. Gu∂mundsson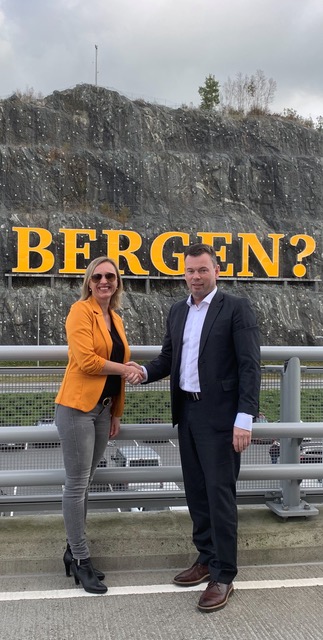 https://yutongeurobus.se/wp-content/uploads/2020/08/IMG_00881.jpg
768
1024
Dan Rasmussen
/wp-content/uploads/2018/03/yutonglogo.png
Dan Rasmussen
2020-09-03 11:27:00
2021-06-21 10:09:30
102 Yutong e-buses will run in Bergen (NO) for Keolis. Even 15 meter units have already arrived